Check out a selection of general stats from Melbourne Heart FC's clash with 2013-14 A-League Premiers Brisbane Roar last Friday night at Suncorp Stadium.
Melbourne Heart FC travelled to Brisbane last Friday night to take on the newly crowned A-League Premiers Brisbane Roar.
After taking the lead through Aziz Behich early in the game, Dimi Petratos equalised for the Roar approaching half-time before Henrique scored the winner for the home side with twenty minutes to play.
Here are some general team and player statistics from the encounter:
Shots Brisbane Roar had the higher number of shots in the game with 15 compared to Melbourne Heart-s 12. Petratos and Henrique led the shots count for the Roar with three, while David Williams had the highest number for Heart with four.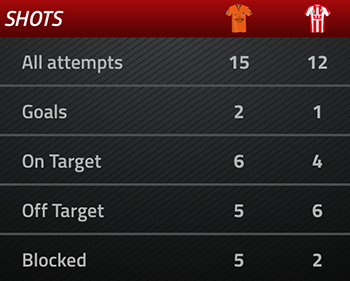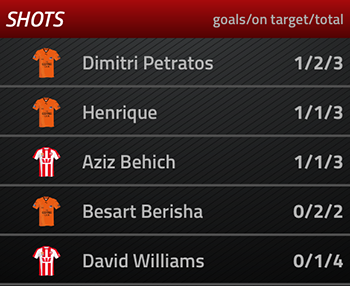 Passes Melbourne Heart led the passes attempted list with a total of 498 compared to Brisbane-s 467. In terms of successful passes, Heart had 397 to Roar-s 384. Heart defender Rob Wielaert had the most successful passes out of anyone with 54, while Kisnorbo was equal second on the list with Roar-s Liam Miller with 48.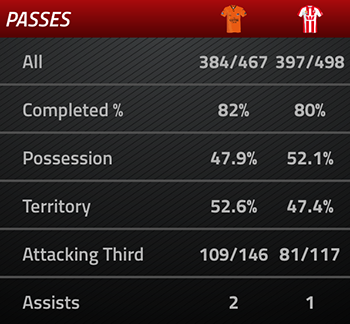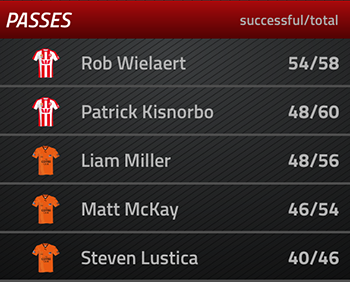 Chances Created Mate Dugandzic was equal highest with Diogo Ferreira with three chances created in the game, with one of those from Dugandzic resulting in a goal. David Williams was second highest for Heart with a total of two chances created.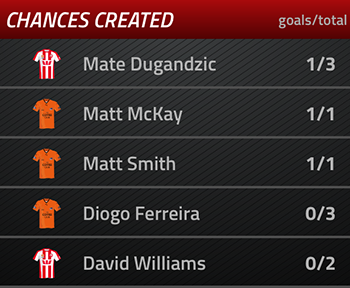 Attack Melbourne Heart sent in a total of 25 crosses against the Roar, with the home side only making seven crosses in to the box. Roar dominated the take-ons stat though, with 21 successful take-ons compared to Heart-s five.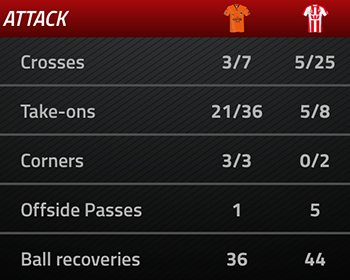 Defence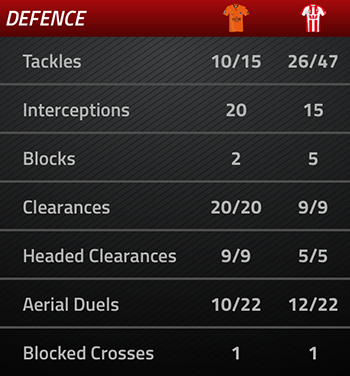 Melbourne Heart FC led the tackles account with a total of 47 attempted tackles compared to the Roar-s 15. Mate Dugandzic made the most tackles with five compared to Ben Garuccio, Matt McKay, Massimo Murdocca and Williams who were all tied on three successful tackles.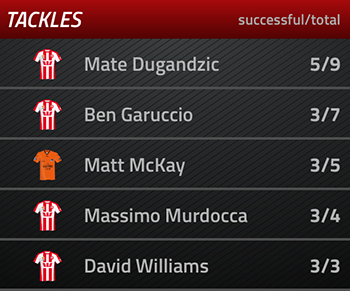 Brisbane Roar had a total of 20 interceptions in the game in comparison to Heart-s 15. McKay and Smith led that statistic with four each, while Rob Wielaert and Aziz Behich were next best with three a piece.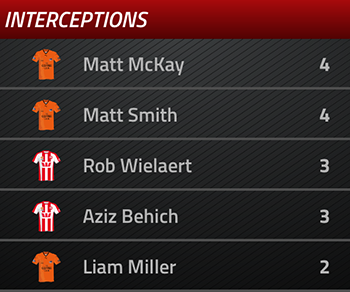 Heart and Roar were involved in 22 aerial duels in the match, with Heart winning 12 of those. Jason Hoffman was the highest with five wins out of six duels, with Smith the next best who had won three out of three duels.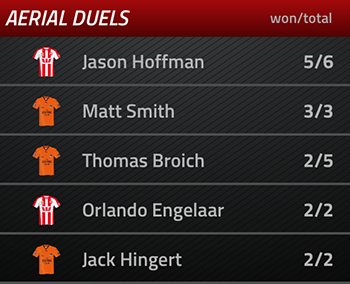 Melbourne Heart dominated the ball recoveries stat with Garuccio leading the way with eight. Miller was second with seven, but Patrick Kisnorbo and Jason Hoffman were not far behind with six a piece.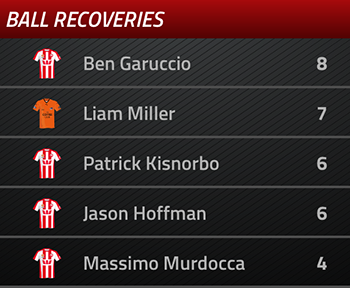 Patrick Kisnorbo led the way with blocks, making a total of three throughout the game. The next best was 1, with Miller and Berisha of Roar tied with Williams and Hoffman.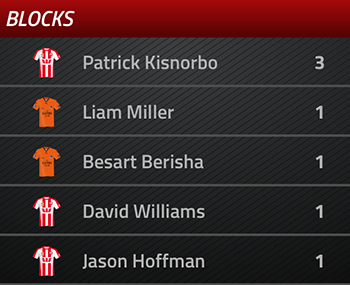 Fouls Melbourne Heart committed the more fouls in the game with 12 compared to Brisbane-s 11. Heart received two yellow cards in comparison to Roar-s none, but Besart Berisha was shown a red card for the home side. Rob Wielaert committed the most fouls with five, while Williams, Ferreira and Petratos were all next with two fouls each. Thomas Broich was the most fouled player with four fouls suffered, while Heart-s highest was Williams with three.